For Immediate Release
| | |
| --- | --- |
| Title: | LONGi donates solar panels in collaboration with ASOFER for the INDOCAL Program in Dominican Republic |
This donation is part of LONGi's "Latam Green Future" initiative to contribute to society and the environment.
SANTO DOMINGO, Dominican Republic, March 30, 2023 /PRNewswire-HISPANIC PR WIRE/ – The world leader in solar technology, LONGi, donated five Hi-MO 5m photovoltaic modules to the Dominican Institute for Quality (INDOCAL), the national authority responsible for standardization, metrology and conformity assessment in the Dominican Republic, in order to implement its certification scheme for Installers of Photovoltaic Systems.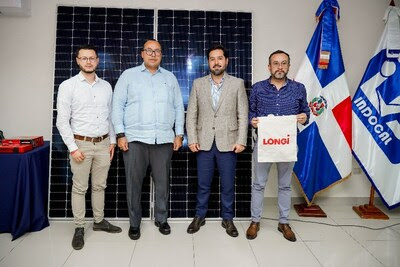 Rodrigo Sotelo, Sr. Sales Utility Manager Mexico and Dominican Republic for LONGi Solar, mentioned that, with this donation, LONGi reaffirms its commitment to the professionalization of the photovoltaic industry in the country and the support to the challenges posed by climate change, as a joint fight through technological innovation. This donation is also part of LONGi's "Latam Green Future" initiative to contribute to society and the environment.
"At INDOCAL, we have developed a certification scheme to validate the training and certify the competencies and technical skills of the Photovoltaic System Installers currently operating in the market. With the implementation of this certification scheme, we seek to contribute to the strengthening of the competencies of the technical personnel linked to the renewable energy sector. We are grateful to ASOFER (Association for the Promotion of Renewable Energies), the promoters of this new Standard, for bringing us closer to LONGi and providing state-of-the-art photovoltaic technology for the young talents that lead the photovoltaic transformation", said Lorenzo Ramirez, INDOCAL's General Director.
Likewise, Marvin Fernandez, president of ASOFER said that "This is another step towards the goal of having a more skilled and qualified renewable sector in the Dominican Republic".
About LONGi
Founded in 2000, LONGi is committed to being the world's leading solar technology company, focusing on customer-driven value creation for full scenario energy transformation.
Under its mission of 'making the best of solar energy to build a green world', LONGi has dedicated itself to technology innovation and established five business sectors, covering mono silicon wafers cells and modules, commercial & industrial distributed solar solutions, green energy solutions and hydrogen equipment. The company has honed its capabilities to provide green energy and has more recently, also embraced green hydrogen products and solutions to support global zero carbon development. www.longi.com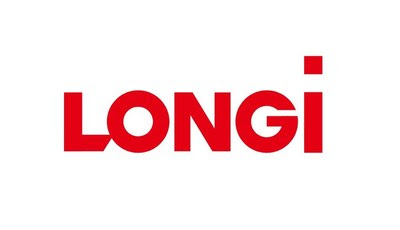 Photo - https://mma.prnewswire.com/media/2043175/image_1.jpg
Photo - https://mma.prnewswire.com/media/2043176/image_2.jpg
Logo - https://mma.prnewswire.com/media/1862722/3961678/LONGi_new_Logo.jpg